Details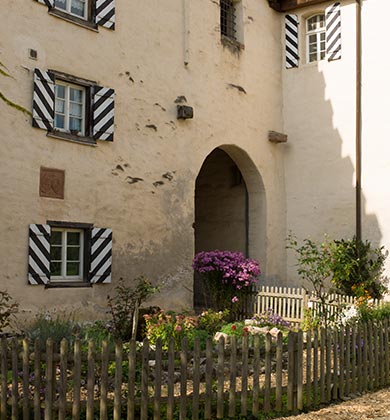 © Randall Cook
A few weeks ago I found the first edit of my new CD in the mail box. And then yesterday I had the pleasure of meeting up with our wonderful sound engineer Renate Wolter-Seevers – in the Freudenburg in Bassum.

We had a chance to discuss whether we could replace this or that "c"or make a suddenly "vanished" syllable ("I just ran out of air!") audible again by using a different take … I cannot wait to see (and hear) the final product!

Do pencil it in: the "Dialoghi a voce sola" will be released by the label "Raumklang" by September 2014. They can then be ordered direct from me! ("support the artist, buy local")

I'm happy for every direct order, since as artists we receive only a few cents of those CDs that are sold via the big online stores. And from that we couldn't have financed this CD unfortunately …
Details
The first edit has arrived!!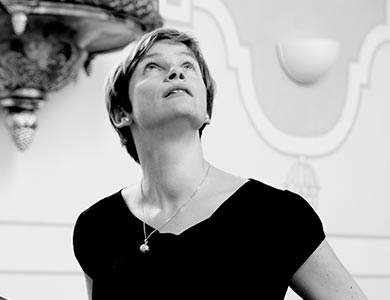 © Randall Cook
Wow, that's a good feeling ...

After weeks of anxious waiting, I wonder if my impressions from the performance for the microphone will be the same as that of listening to the CD? Now I listened for the first time to my "Dialoghi a voce sola" – recorded at Castle Beuggen in september 2013. And I am relieved …

My first entirely "self-organized" disc, the programme (dialogues for one voice from 17th century Italy) as well as the choice of musicians (exquisite: Marie Bournisien, arpa doppia, Brigitte Gasser, lirone und Julian Behr, lute), and the financing :-( all totally mine"!
Details
My first blog entry … and of course firstly the question: "Where to start?"

What to put into a public "note book"?

This blog has a funny starting point: I brought myself finally to starting this blog when recently my hairdresser asked me where I had been over the last weeks and what was up at the moment.
My eloquent answer: "Eeeerr"

My life as a "vagrant minstrel" is so varied and the impressions are so rich and colourful that it is often difficult for me to choose a particular moment and to talk about it, because I'm always afraid I will forget something that was even more important. Thus this blog – for my hairdresser and all other visitors of this homepage who are interested to learn what I am up to or what's currently crossing my mind …
Details